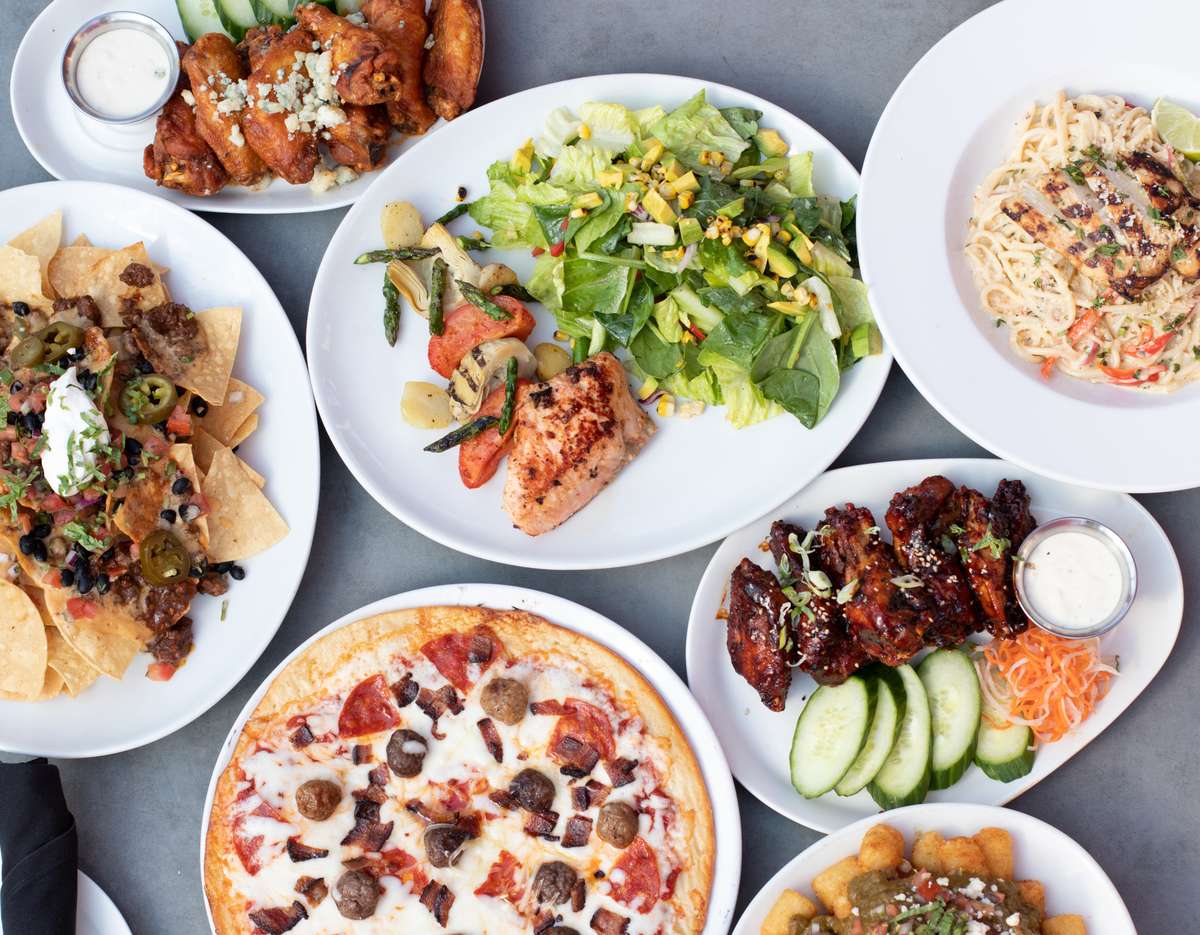 Drinks
Become a VIP
Be the first to receive updates on exclusive events, secret menus, special offers/discounts, loyalty rewards & more!
Drinks
Beer
JT'S HANDCRAFTED BEER
Pint | 22 oz
HANDCRAFTED BEERS IS OUR SPECIALTY!
Only the best ingredients & stringent brewing processes are used to ensure every batch is a palate pleasing experience.
SUNSET BLONDE ALE - 9.00 | 11.00
Our lightest brew – golden in color with a smooth crisp finish (5% ABV)
JTS CERVEZA - 9.00 | 11.00
A Mexican style lager that is light colored and easy drinking (5% ABV)
ROUTE 57 IPA - 10.00 | 12.00
Light bodied west-coast IPA with hints of mango, pine, citrus, and herbs, paired with aromas of tropical and stone fruit (6.5% ABV)
RIPTIDE RED ALE - 10.00 | 12.00
A classic American style Red Ale with a rich malty flavor and brilliant red tone (6.2% ABV)
SELTZER ALL DAY - 9.00 | 11.00
Our low calorie, zero carb seltzer – easy drinking and refreshing! (5% ABV)
HAZY DAY IPA - 11.00 | 13.00
No bittering but ample fragrance – smooth in flavor and full of fruit (6.2% ABV)
DOUBLE DOWN DIPA - 11.00 | 13.00
West-coast style Imperial IPA – a double dose of hops: bittering and fragrant (9.2% ABV)
BLOOD ORANGE CRUSH IPA - 10.00 | 12.00
Our Route 57 IPA with a blood orange twist (6.5% ABV)
BOSSMAN BROWN ALE - 10.00 | 12.00
Our English style brown ale with rich malty flavor and notes of Chocolate and Honey (6.2% ABV)
BOTTLED BEER
BUDWEISER 16oz - 9.00
BUD LIGHT 16oz - 9.00
COORS LIGHT 12oz - 9.00
O'DOULS NON-ALCOHOLIC 12oz - 7.00
STELLA ARTOIS 12oz - 9.00
DELIRIUM NOCTURNUM 750ml - 25.00
Wine
WHITE WINES
Glass | Bottle

Rose - Coppolla Diamond Series - 9.00 | 33.00
Pinot Grigio - Santa Margherita - 13.00 | 50.00
White Blend - Conundrum - 10.00 | 35.00
Sauvignon Blanc - Michael David - 8.00 | 28.00
Sauvignon Blanc - Kim Crawford, New Zealand - 10.00 | 36.00
Chardonnay - House - 8.00
Chardonnay - Sonoma Cutrer, Russian River, CA - 13.00 | 51.00
Chardonnay - Rombauer, Napa Valley - Bottle 60.00


SPARKLING WINES
Sparkling - House - Split 11.00
Sparkling - Moet Chandon, "Imperial" - Bottle 60.00
Sparkling - G.H. Mumm, France - Bottle 75.00
Sparkling - Veuve Clicquot, France - Bottle 95.00
Sparkling - Dom Perignon, France - Bottle 250.00


RED WINES
Glass | Bottle
Pinot Noir - Angeline, California - 9.00 | 24.00
Malbec - The Show - 12.00| 35.00
Merlot - Columbia Crest- Bottle 30.00
Cabernet Sauvignon - House - 8.00
Cabernet Sauvignon - Justin, Paso Robles - 14.00 | 53.00
Cabernet Sauvignon - Pine Ridge, Napa Valley - Bottle 79.00
Cabernet Sauvignon - Frank Family Vineyards, Napa Valley - Bottle 85.00
Cabernet Sauvignon - Silver Oak, Alexander Valley - Bottle 120.00
Cabernet Sauvignon - Duckhorn, Napa Valley - Bottle 140.00
Scotch, Whiskey and Bourbon
GLENLIVET 12 year - 12.00
GLENLIVET 18 year - 18.00
GLENFIDDICH 12 year - 12.00
GLENFIDDICH 14 year - 14.00
MACALLAN 12 year - 15.00
MACALLAN 12 year Double Cask - 17.00
MACALLAN 15 year Fine Oak - 27.00
MACALLAN 18 year - 34.00
MACALLAN Rare Cask - 49.00
MACALLAN 25 year - 175.00
BALVENIE 12 year - 17.00
BALVENIE 17 year - 26.00
CHIVAS 12 year - 10.00
DEWARS - 10.00
WALKER BLACK - 12.00
WALKER BLUE - 36.00
JAMESON - 10.00
JACK DANIEL'S - 10.00
GENTLEMEN JACK - 12.00
JACK HONEY - 10.00
JACK DANIEL'S FIRE - 10.00
JACK DANIEL'S SINGLE BARREL - 14.00
MAKERS MARK - 11.00
MAKERS MARK 46 - 14.00
BULLEIT - 11.00
BULLEIT RYE - 11.00
WOODFORD RESERVE - 14.00
KNOB CREEK - 13.00
SEAGRAMS 7 - 9.00
CROWN ROYAL - 10.00
BUFFALO TRACE - 12.00
VO - 9.00
BASIL HAYDEN'S - 14.00
OBAN 12.00
Non-Alcoholic Beverages
BOTTLED WATER - Acqua Panna and San Pellegrino Sparkling Water - 7.00
SODA, ICED TEA, JUICE, COFFEE - 4.00
WARNING: Drinking distilled spirits, beer, coolers, wine and other alcoholic beverages may increase cancer risk, and, during pregnancy, can cause birth defects